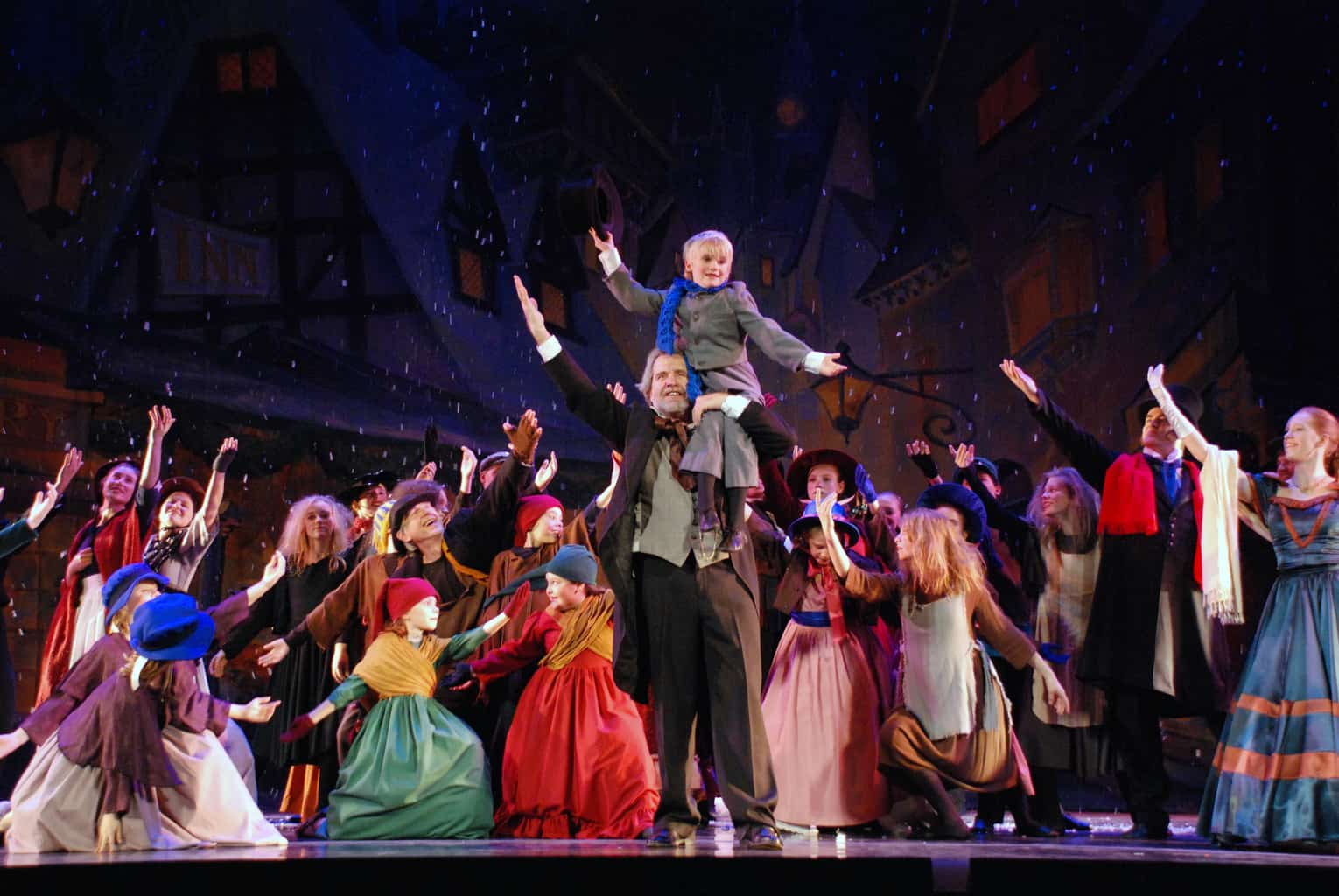 This was a streaming event
A Christmas Carol
Presented by Ulster Ballet Company thru 1/1 on YouTube
Catch the 25th anniversary performance filmed at UPAC in 2019! Artistic Directors Scarlett Fiero and Quiedo Carbone, together with Woodstock resident and former New York City Ballet dancer-turned choreographer Sara Miot, have produced an exciting, critically acclaimed ballet based on the classic Charles Dickens story. Now in it's 26th anniversary year, featuring a cast of 65 dancers, actors, and stage professionals, this show is just what you'll need to put you in the mood for the holidays!! This time Virtually!
To be notified when this show happens SUBSCRIBE HERE – Until we can see you again at the Bardavon, see you on YouTube!
A portion of all donations will benefit People's Place in Kingston & Dutchess Outreach in Poughkeepsie.
Visit the official  UBT website
Bardavon Presents has announced that due to the Delta variant and the recent increase in new Covid cases, all audiences at Bardavon and UPAC must be fully vaccinated and wear masks at all times. Ticket holders must show proof of vaccination and government issued ID on show days. This policy will remain in effect until further notice and is subject to change based on CDC guidelines.
Exceptions: Children under 12 and those with medical or religious exceptions, must show proof of exemption and negative test in the last 72 hours.
Purchase your tickets in person at the Bardavon Box Office, 35 Market Street, Poughkeepsie, 845.473.2072 and the UPAC Box Office, 601 Broadway Kingston, 845.339.6088 or email boxoffice@bardavon.org.
To purchase tickets online 24 hours a day go to ticketmaster.com (fees will apply).