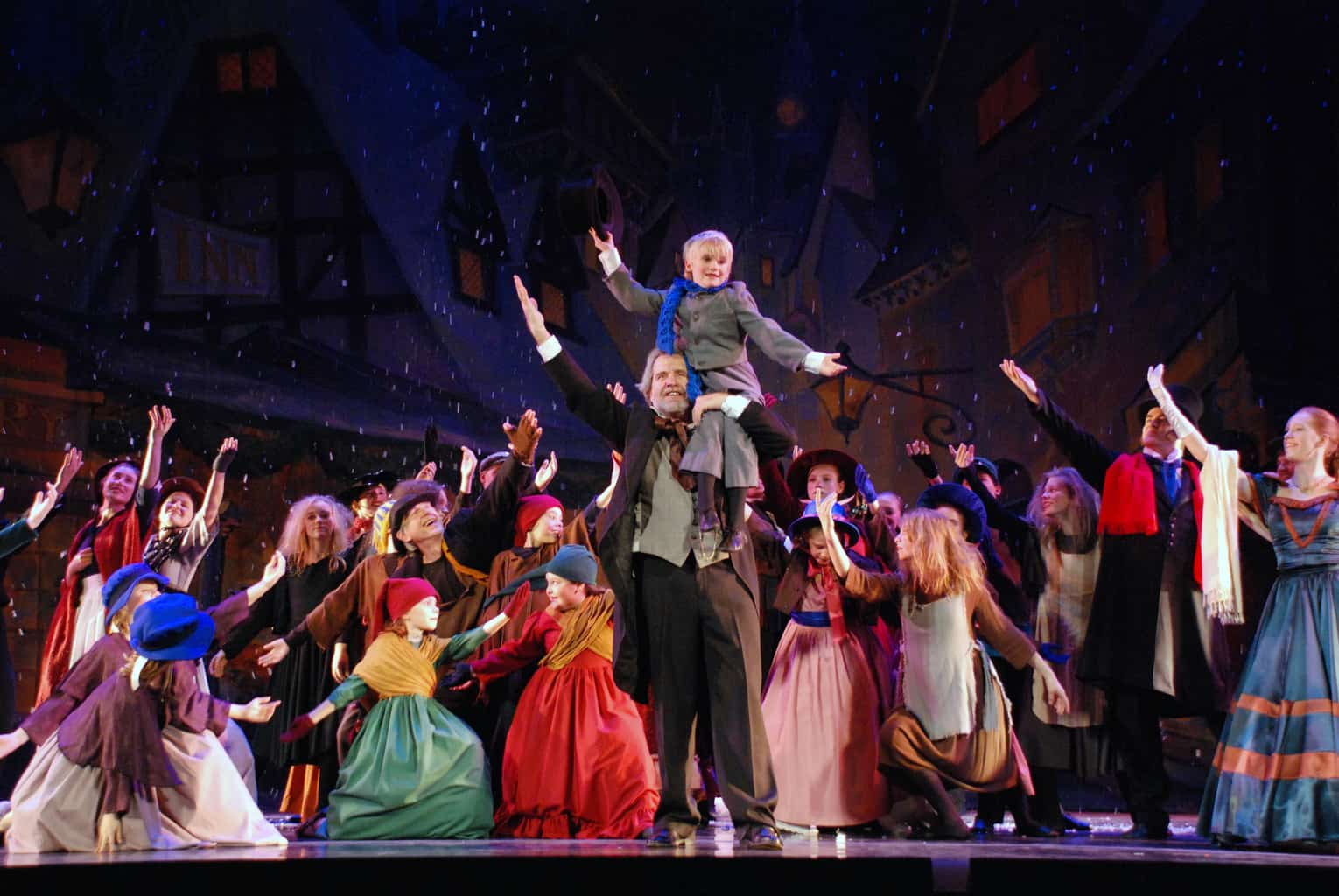 This is a past event
A Christmas Carol (virtual)
Presented by Ulster Ballet Company
Catch the 25th anniversary performance filmed at UPAC in 2019! Artistic Directors Scarlett Fiero and Quiedo Carbone, together with Woodstock resident and former New York City Ballet dancer-turned choreographer Sara Miot, have produced an exciting, critically acclaimed ballet based on the classic Charles Dickens story. Now in it's 26th anniversary year, featuring a cast of 65 dancers, actors, and stage professionals, this show is just what you'll need to put you in the mood for the holidays!! This time Virtually!
Visit the official  UBT website
Made possible with funding from The Beechwood Group of Wells Fargo Advisors, Church Communities Foundation, George A. Strba Charitable Trust, H. W. Wilson Foundation, ArtsCONNECT program of Mid Atlantic Arts Foundation with support from the National Endowment for the Arts, Arts Mid-Hudson, Ulster County Legislature, Kvistad Foundation, Second Hand Rose, Klock Foundation, Louis Greenspan Charitable Trust, Mid-Hudson Valley Federal Credit Union, Cornelia T. Bailey Foundation, J.M. McDonald Foundation, Poughkeepsie and Kingston Community Development Block Grant, Ralph E. Ogden Foundation, Peckham Family Foundation, Rhinebeck Bank, Stewarts Shops, TD Charitable Foundation, Vassar Brothers Institute, Wells Fargo & Company, and from the Community Foundations of the Hudson Valley: Anonymous Fund; Ann and Abe Effron Fund; Charlie Carroll Music Enrichment Fund; Dutchess Community Grants Fund; and the Ed & Barbara Joba Fund for the Hudson Valley Philharmonic. Additional support comes from the Dyson Foundation, James J. McCann Charitable Trust, Jane W. Nuhn Charitable Trust, NoVo Foundation, and Jeanette F. Schlobach Charitable Trust. We extend special thanks to all of the donors who contributed to the Field-Trip Fund. This program is also made possible by the New York State Council on the Arts with the support of Governor Kathy Hochul and the New York State Legislature.
Masks are strongly recommended.