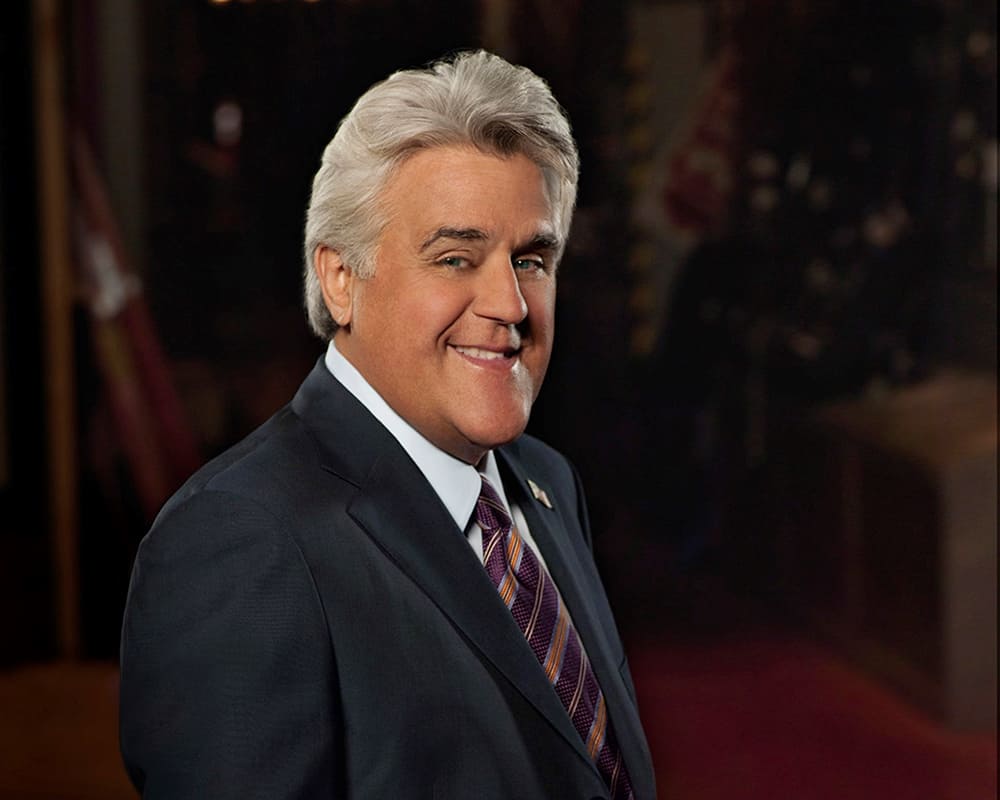 This is a past event.
Jay Leno
Presented by the Bardavon
Acclaimed TV late night show host, admired stand-up comedian, best-selling children's book author, much-in-demand corporate speaker, lovable TV and movie voice-over artist, pioneering car builder and mechanic, and philanthropist…it's no wonder that Jay Leno is widely characterized as "the hardest working man in show business."
Jay Leno's late night television ratings domination included more than two decades of "The Tonight Show with Jay Leno," winning every consecutive quarter of his hosting over the past 19 years..  After resuming hosting the 11:35 PM program following its one-time interruption,, he  made it once again the consistent and uninterrupted ratings leader for late night, once again leading all of the ensuing quarters handily, under the supervision throughout of executive producer Debbie Vickers.  the process, he has been honored by the Television Academy with an Emmy for "Outstanding Comedy, Variety or Music Series." "The Tonight Show with Jay Leno" has also taken home the trophy for "Favorite Late Night Show" in the annual TV Guide Awards determined by voting viewers, and he was recently installed in the Television Academy's Broadcast Hall of Fame.
Lara Hope's Gold Hope Duo will be opening the show.