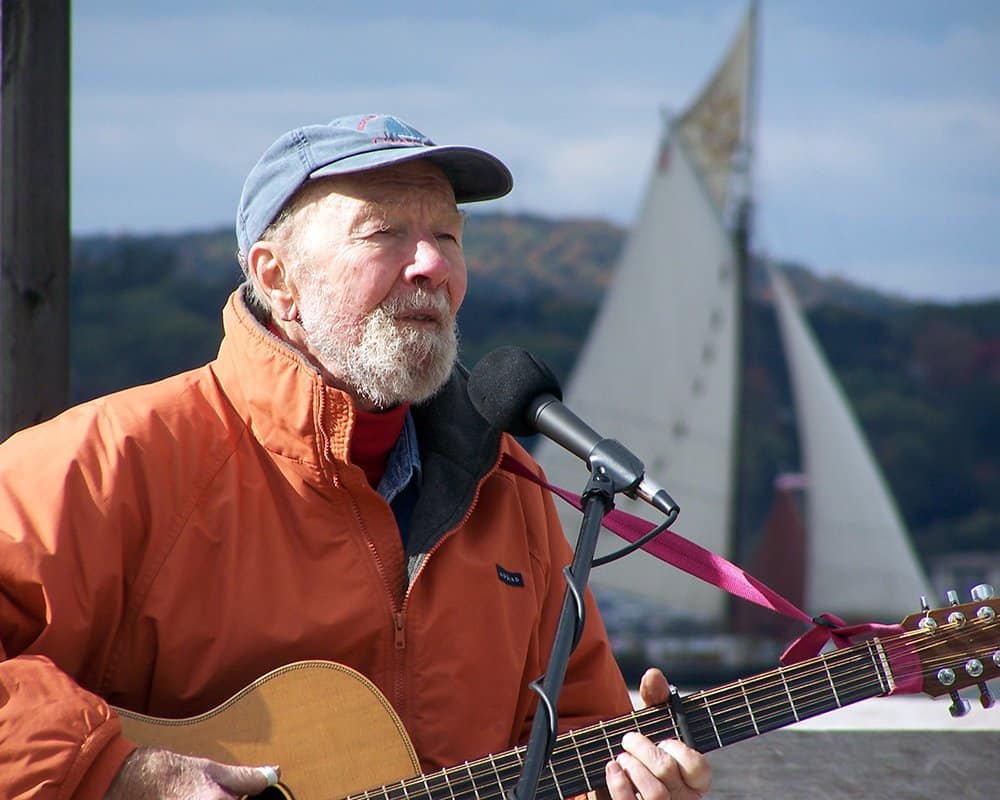 This is a past event
Turn, Turn, Turn
A Celebration of Pete Seeger's 100th Birthday!
Celebrating Pete Seeger's 100th birthday in music & dance
Featuring the Vanaver Caravan & special guests Happy Traum, Tom Chapin, Maria Muldaur, Kairos and the Southern Dutchess Coalition Choir. Includes more than 20 of Pete's beloved songs, from children's tunes to activist anthems, including We Shall Overcome, Big Muddy, Wimoweh, Where Have All the Flowers Gone, and of course, Turn Turn Turn. The show features a variety of dance styles, from clogging to swing and Zulu gumboot dancing, and uses historical photos and recordings to take viewers on a journey through American history. Audiences leave the theater humming Pete's timeless songs, moved by his enduring message, and inspired to make our world a better place.
Bardavon Presents has announced that due to the Delta variant and the recent increase in new Covid cases, all audiences at Bardavon and UPAC must be fully vaccinated and wear masks at all times. Ticket holders must show proof of vaccination and government issued ID on show days. This policy will remain in effect until further notice and is subject to change based on CDC guidelines.
Exceptions: Children under 12 and those with medical or religious exceptions, must show proof of exemption and negative test in the last 72 hours.
Purchase your tickets in person at the Bardavon Box Office, 35 Market Street, Poughkeepsie, 845.473.2072 and the UPAC Box Office, 601 Broadway Kingston, 845.339.6088 or email boxoffice@bardavon.org.
To purchase tickets online 24 hours a day go to ticketmaster.com (fees will apply).