Who we are
Incorporated in 1976, the Bardavon 1869 Opera House, Inc. (the Bardavon) is a New York State nonprofit corporation that owns and operates two historic theaters and the region's premiere orchestra, the Hudson Valley Philharmonic (the HVP).
Our 944-seat namesake theater in Poughkeepsie is the oldest continuously operating theater in the state, one of the oldest in the country, and is listed on the National Register of Historic Places. The 1510-seat Ulster Performing Arts Center (UPAC) is a National Register property built in Kingston in 1927.
UPAC was into the Bardavon's corporate structure in 2007. The Bardavon acquired the HVP in 1999.
What we do
The Bardavon presents top-notch music, dance, theater, and classic films for patrons of all age, cultural, educational and income groups—making quality arts performances accessible to everyone. Our diverse events attract audiences from the state's nine-county Hudson Valley Region that lies between Albany and New York City. And many of our patrons travel regularly from NYC itself, Connecticut, Vermont, Massachusetts, Pennsylvania, and beyond.
Every year, we bring together artists, businesses, and government to produce special outdoor events. These activities draw thousands of residents and visitors to the region annually; provide free access to superb art; and boost community pride, urban revitalization, and cultural tourism.
Our performances, programs, and off-site events reach nearly 80,000 residents and visitors every year. In addition to Bardavon programming, audiences also enjoy many events hosted by outside community groups in our venues. Residencies provide 3,300 regional students with workshops and assemblies in their own schools, and the Bardavon-produced Celebration of Lights Parade draws over 5,000 to Downtown Poughkeepsie.
Through our education program, we partner with regional schools to offer unique arts-based learning experiences for students and innovative teaching tools for educators.
Among our high-quality education programs for students in Kindergarten through grade 12 over the last 20 years have been the Young Playwrights Festival; Night of the Big Bands; IABAS Traditional Brazilian Band; Circus Goes Green; Arm of the Sea Theatre; the Hudson Valley Philharmonic Classroom to Concert Program; and Hip Hop Theater.
Our group sales draw a variety of special interest organizations. For just $6, patrons of all ages can attend inspiring shows such as Daytime Performances and HVP Young People's Concerts, films, residency performances, and the Matinees & Music series for seniors – often with free bus transportation. We reach out to thousands of low-income neighbors every year through ticket donations to human services agencies, inner-city schools, and a variety of other community groups.
The continued restoration and preservation of our two historic theaters are also vital aspects of our mission.
Bardavon 1869 Opera House
35 MARKET STREET, POUGHKEEPSIE, NY 12601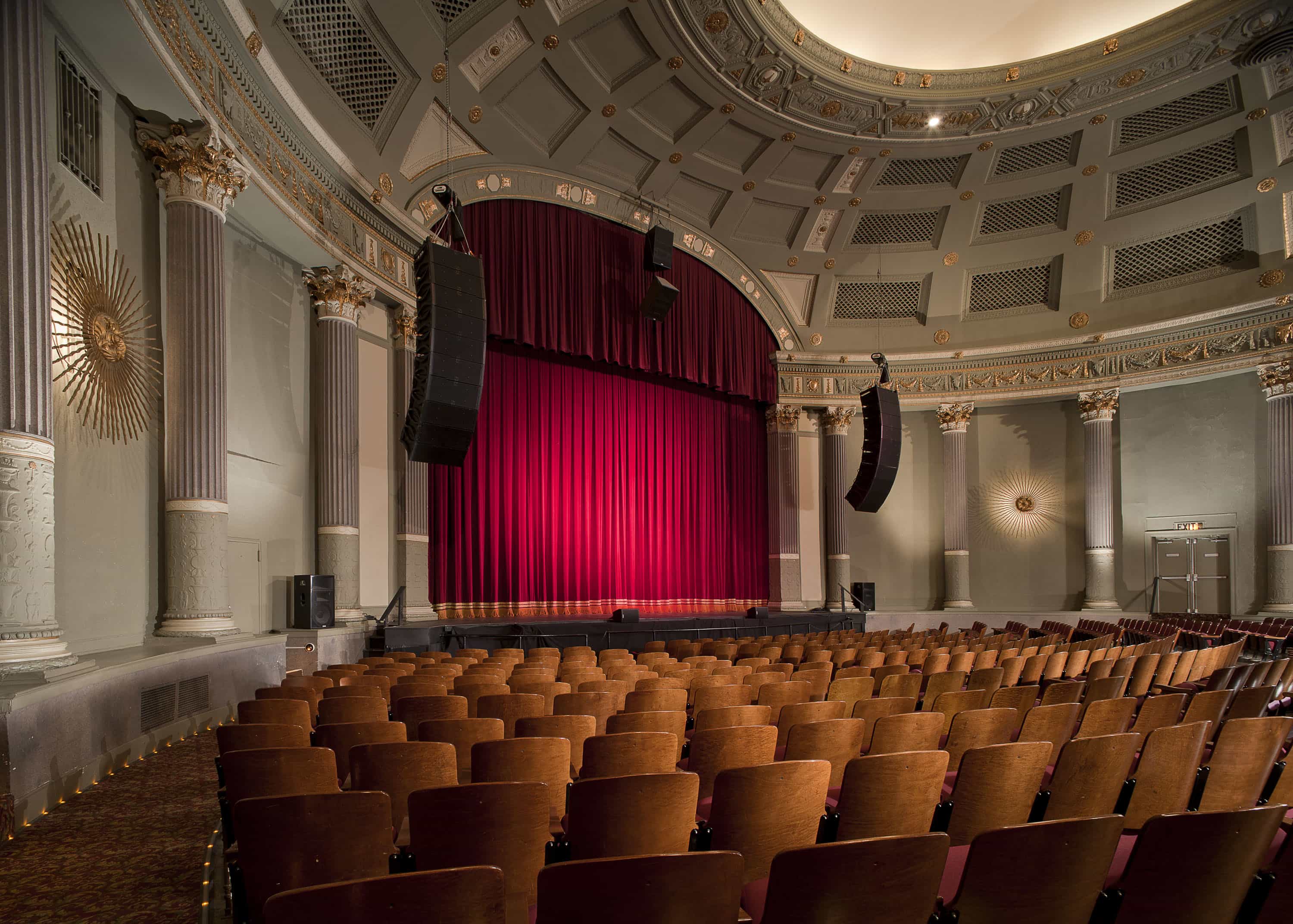 Ulster Performing Arts Center (UPAC)
60 BROADWAY, KINGSTON, NY 12401