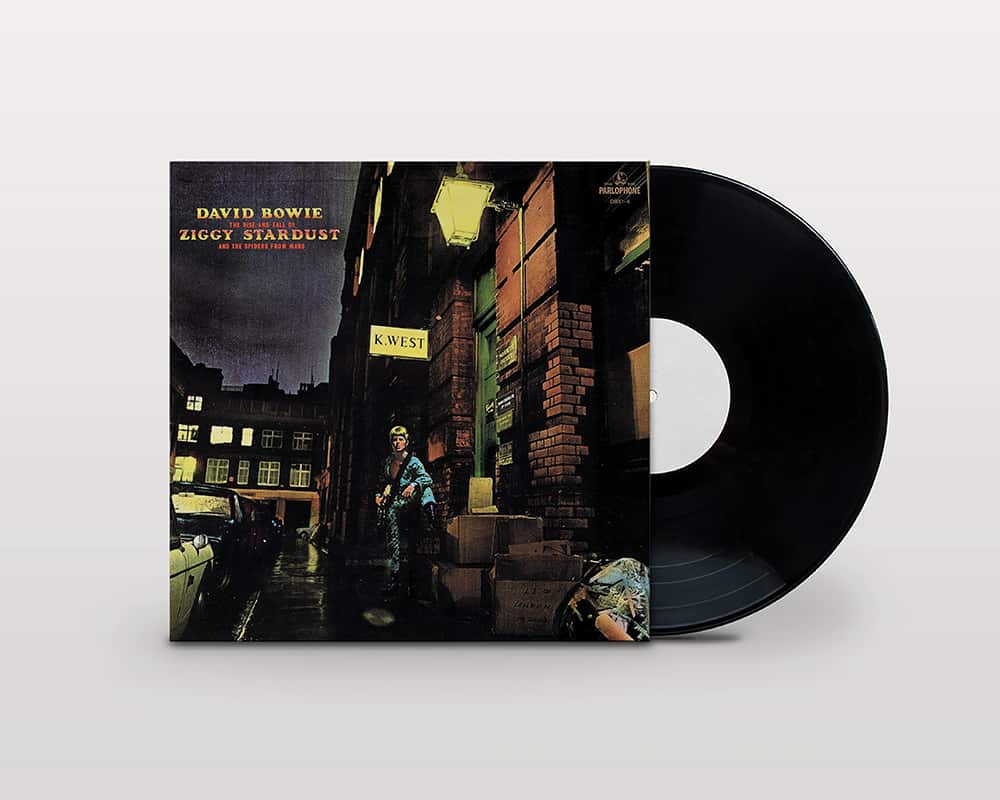 David Bowie's The Rise and Fall of Ziggy Stardust and the Spiders from Mars
An Anniversary Tribute - streaming on YouTube
Bardavon Presents is pleased to announce former Bowie band member Gail Ann Dorsey-bass will lend her talents to the next "Albums Revisited" – David Bowie's The Rise and Fall of Ziggy Stardust and the Spiders from Mars – featuring Corey Glover (Living Colour), Kate Pierson (the B52's), John Medeski  (Medeski Martin & Wood), Micheal Cerveris (Tony winner) & many more special guests. Curated by Bardavon Production Manager Stephen LaMarca, Robert Burke Warren & Lee Falco with commentary by Bardavon Executive Director Chris Silva and others.
Bardavon Presents these original performances of David Bowie classics created especially for the Bardavon:
Five Years – Amy Rigby & Wreckless Eric w/ the Bardavon Spiders
Soul Love – Calder Mansfield w/ the Bardavon Spiders
Moonage Daydream – Alexis P. Suter w/ The Restless Age
Starman – Robert Burke Warren & the Bardavon Spiders
It Ain't Easy – The Restless Age
Lady Stardust – Rhett Miller w/ the Bardavon Spiders
Star – Frank McGinnis w/ the Bardavon Spiders
Hang on to Yourself – Robert Burke Warren & the Bardavon Spiders
Ziggy Stardust – Gail Ann Dorsey
Suffragette City – Corey Glover w/ The Restless Age
Rock 'n' Roll Suicide – Michael Cerveris w/ the Bardavon Spiders
House band – Bardavon Spiders featuring Robert Burke Warren – acoustic guitar, Josh Roy Brown – electric guitar, Mark Lerner – bass, Dennis Yerry – keys, Lukas Lerner – drums, Nancy Powell and Calder Mansfield & all – background vocals
Bonus Tracks
Life on Mars – Remember Jones
Space Oddity – Kate Pierson w/ John Medeski
SUBSCRIBE HERE – Until we can see you again at the Bardavon, see you on YouTube! A portion of all donations will benefit People's Place in Kingston & Dutchess Outreach in Poughkeepsie.
Date & Time
Wednesday, June 16 2021
8:00 pm

Showtime in
Ordering Directions
The Bardavon and UPAC box offices are currently closed to in-person sales but will continue to sell tickets and answers questions via email at BOXOFFICE@BARDAVON.ORG. You can also leave a message at 845-473-5288 Ext.153 and a member of the box office staff will respond as soon as possible.