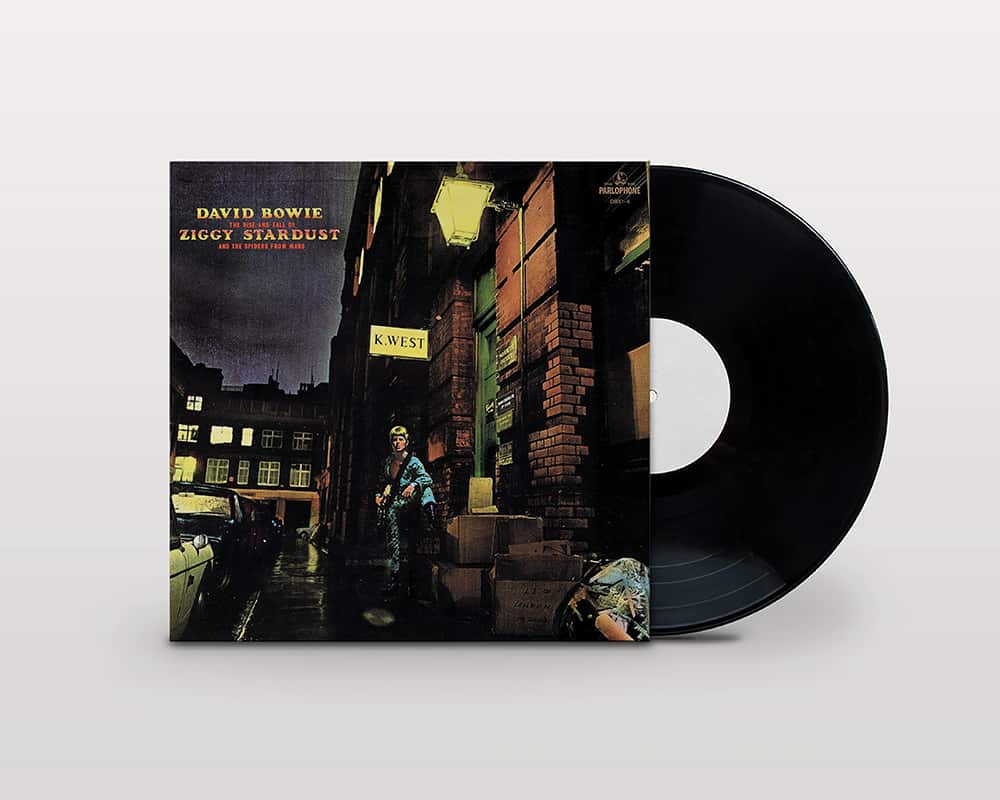 This was a streaming event
David Bowie's The Rise and Fall of Ziggy Stardust and the Spiders from Mars
An Anniversary Tribute - streaming on YouTube
Bardavon Presents is pleased to announce former Bowie band member Gail Ann Dorsey-bass will lend her talents to the next "Albums Revisited" – David Bowie's The Rise and Fall of Ziggy Stardust and the Spiders from Mars – featuring Corey Glover (Living Colour), Kate Pierson (the B52's), John Medeski  (Medeski Martin & Wood), Micheal Cerveris (Tony winner) & many more special guests. Curated by Bardavon Production Manager Stephen LaMarca, Robert Burke Warren & Lee Falco with commentary by Bardavon Executive Director Chris Silva and others.
Bardavon Presents these original performances of David Bowie classics created especially for the Bardavon:
Five Years – Amy Rigby & Wreckless Eric w/ the Bardavon Spiders
Soul Love – Calder Mansfield w/ the Bardavon Spiders
Moonage Daydream – Alexis P. Suter w/ The Restless Age
Starman – Robert Burke Warren & the Bardavon Spiders
It Ain't Easy – The Restless Age
Lady Stardust – Rhett Miller w/ the Bardavon Spiders
Star – Frank McGinnis w/ the Bardavon Spiders
Hang on to Yourself – Robert Burke Warren & the Bardavon Spiders
Ziggy Stardust – Gail Ann Dorsey
Suffragette City – Corey Glover w/ The Restless Age
Rock 'n' Roll Suicide – Michael Cerveris w/ the Bardavon Spiders
House band – Bardavon Spiders featuring Robert Burke Warren – acoustic guitar, Josh Roy Brown – electric guitar, Mark Lerner – bass, Dennis Yerry – keys, Lukas Lerner – drums, Nancy Howell and Calder Mansfield & all – background vocals
Bonus Tracks
Life on Mars – Remember Jones
Space Oddity – Kate Pierson w/ John Medeski
SUBSCRIBE HERE – Until we can see you again at the Bardavon, see you on YouTube! A portion of all donations will benefit People's Place in Kingston & Dutchess Outreach in Poughkeepsie.
Ticket holders must wear a mask at all times, except when eating or drinking.
Purchase your tickets in person at the Bardavon Box Office, 35 Market Street, Poughkeepsie, 845.473.2072 and the UPAC Box Office, 601 Broadway Kingston, 845.339.6088 or email boxoffice@bardavon.org.
To purchase tickets online 24 hours a day go to ticketmaster.com (fees will apply).