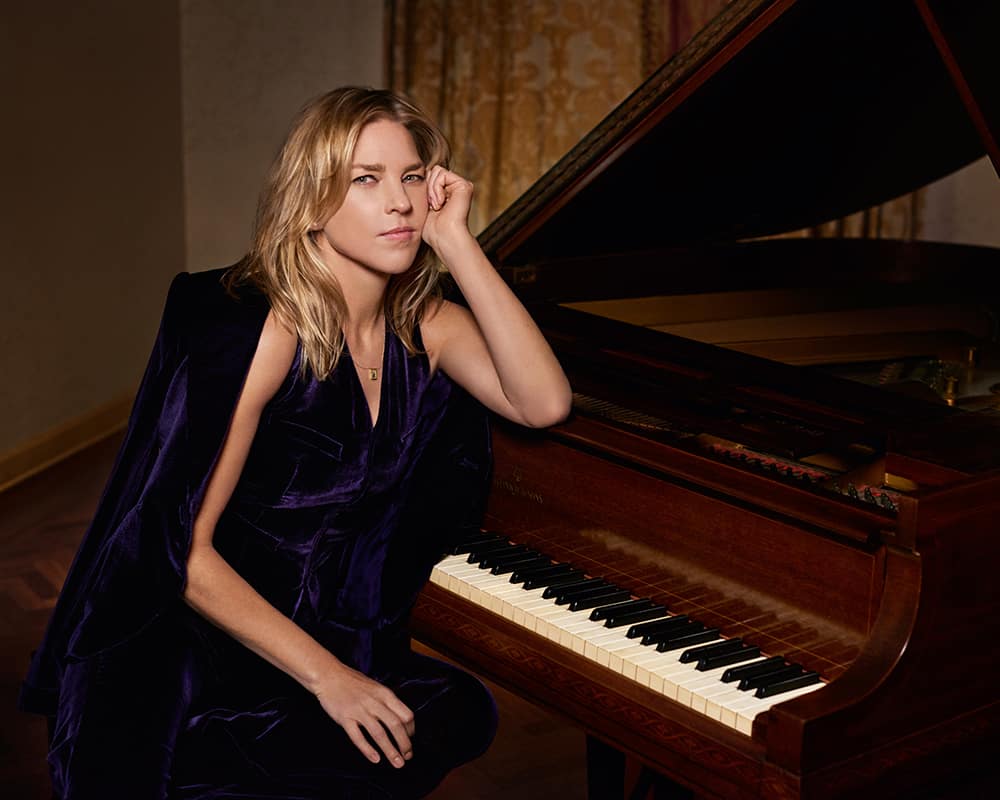 This is a past event
Diana Krall
Diana Krall is the only jazz singer to have eight albums debut at the top of the Billboard Jazz Albums chart. To date, her albums have garnered two Grammy Awards, ten Juno Awards and have also earned nine gold, three platinum and seven multi-platinum albums. Krall's unique artistry transcends any single musical style and has made her one of the most recognizable artists of our time. As The New York Times recently noted Krall possesses, "A voice at once cool and sultry, wielded with a rhythmic sophistication".
Every generation an artist comes along who transcends a particular style of music and broadens its audience to the masses. For modern jazz music, that artist is undoubtedly Diana Krall. A jazz pianist and singer known for her contralto vocals, Krall has sold more albums than any other female jazz artist in the last 30 years, establishing herself as one of the best-selling artists of her time. After marrying Elvis Costello, she worked with him as a lyricist and started to compose her own songs, resulting in "The Girl in the Other Room." The album, released in April 2004, topped the Jazz Albums and Canadian Albums Charts, while also reaching #4 on the Billboard 200.
Date & Time
Saturday, April 02 2022
8:00 pm

SALES INFORMATION
Ordering Directions
Purchase your tickets in person at the Bardavon Box Office, 35 Market Street, Poughkeepsie, 845.473.2072 or the UPAC Box Office, 601 Broadway, Kingston, 845.339.6088.

Online at Ticketmaster : 800.745.3000. Please note that Bardavon Member benefits and special discounts are not available through Ticketmaster. Ticketmaster fees will apply.
To all ticket buyers: Please be aware that there are an increasing number of secondary outlets selling tickets at inflated prices as well as other scams that we cannot control. The Bardavon/UPAC box offices and ticketmaster are the only official sources for tickets for our events.