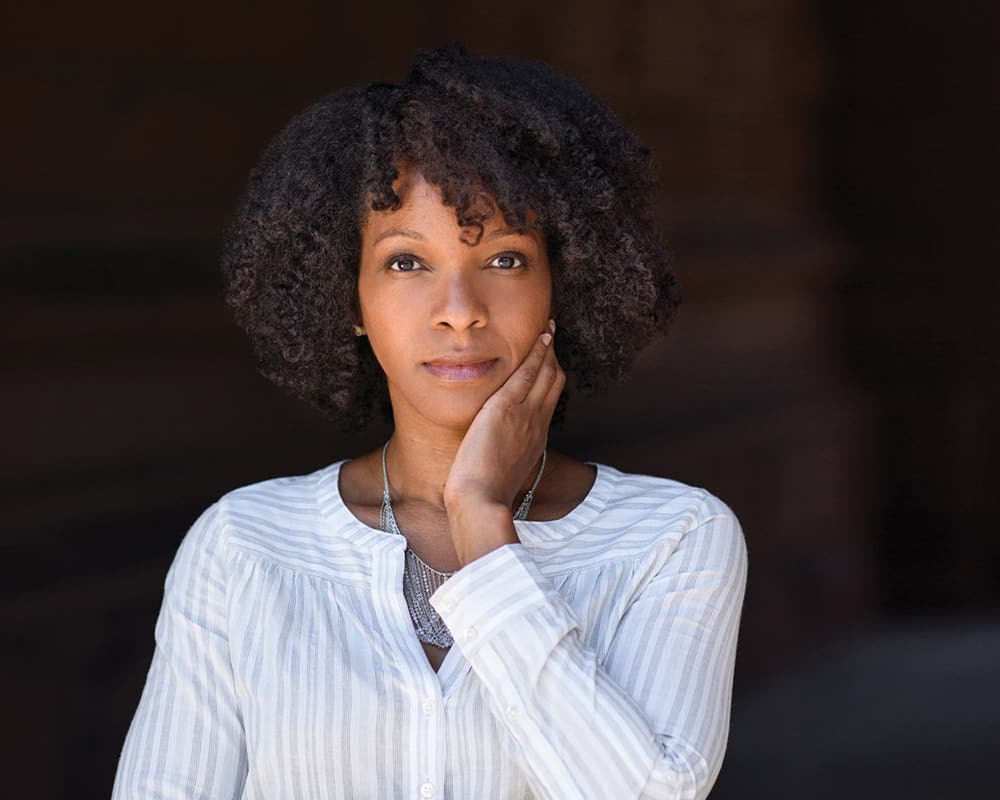 This is a past event
Imani Perry
Celebrating Juneteenth! FREE!
Presented by Poughkeepsie Public Library District and Bardavon Presents
The American interdisciplinary scholar of race, law, literature, and African-American culture will speak on her new book South to America, followed by a Q & A and a book signing in the Bardavon lobby.
Imani Perry is the Hughes-Rogers Professor of African American Studies at Princeton University and a faculty associate with the Programs in Law and Public Affairs, Gender and Sexuality Studies and Jazz Studies. In her new book South to America, the author seeks to change how people view the American South and, thus, the country's history as a whole. She is the author of 6 other books, including Looking for Lorraine: The Radiant and Radical Life of Lorraine Hansberry, which received the Pen Bograd-Weld Award for Biography, The Phi Beta Kappa Christian Gauss Award for outstanding work in literary scholarship, the Lambda Literary Award for LGBTQ Nonfiction and the Shilts-Grahn Award for nonfiction from the Publishing Triangle. Looking for Lorraine was also named a 2018 notable book by the New York Times, and a honor book by the Black Caucus of the American Library Association. It was a finalist for the African American Intellectual History Society Paul Murray Book Prize. Her book May We Forever Stand: A History of the Black National Anthem, winner of the 2019 American Studies Association John Hope Franklin Book Award for the best book in American Studies, the Hurston Wright Award for Nonfiction, and finalist for an NAACP Image Award in Nonfiction. Her most recent book is: Breathe: A Letter to My Sons (Beacon Press, 2019) which was a finalist for the 2020 Chautauqua Prize and a finalist for the NAACP Image Award for Excellence in Nonfiction.
Perry is a scholar of law, literary and cultural studies, and an author of creative nonfiction. She earned her Ph.D. in American Studies from Harvard University, a J.D. from Harvard Law School, an LLM from Georgetown University Law Center and a BA from Yale College in Literature and American Studies. Her writing and scholarship primarily focuses on the history of Black thought, art, and imagination crafted in response to, and resistance against, the social, political and legal realities of domination in the West. She seeks to understand the processes of retrenchment after moments of social progress, and how freedom dreams are nevertheless sustained. Her book: Vexy Thing: On Gender and Liberation (Duke University Press 2018) is a work of critical theory that contends with the formation of modern patriarchy at the dawn of capitalism, the transatlantic slave trade, and the age of conquest, and traces it through to the contemporary hypermedia neoliberal age. Her book More Beautiful and More Terrible: The Embrace and Transcendence of Racial Inequality in the United States (NYU Press, 2011) is an examination of contemporary practices of racial inequality that are sustained and extended through a broad matrix of cultural habits despite formal declarations of racial equality.
Masks are strongly recommended.
Date & Time
Sunday, June 19 2022
5:00 pm

Pricing
FREE!
Tickets are available at the Poughkeepsie's Adriance Memorial Library & Bardavon box office – limit two tickets per person.
Ordering Directions
To purchase tickets for other events in person at the Bardavon Box Office, 35 Market Street, Poughkeepsie, 845.473.2072 or the UPAC Box Office, 601 Broadway Kingston, 845.339.6088 or email at
boxoffice@bardavon.org